So ya every 1 fucked again...all u did on new servers gone!

I don't think i will be investing my time on molten anymore not worth it...2 times wipe pretty much says it all
Member





Posts

: 13


Join date

: 2015-01-25



Ofcourse your free to choose what ever you want.
But (atleast i hope) molten also has learned from it. Reading their annoucement on the main website (wich is up btw) they are learning and now use a double backup systems.

It has been a hard week .. and we all are kinda felt locked down. The loss of the old characters and the newly created one.
But always remember: Practise makes art .. you improve everytime you do the same thing.
The Mona Lisa wasnt Leonardo's first painting.

_________________
I hate to see you leave .. but love to watch you go
Member





Posts

: 29


Join date

: 2014-11-23



I dont get 1 thing, i used to be a dev for lineage 2 in past or owner of cs 1.6 servers and we always had backup at external computer (which usually was an owner computer or some private small server where only trusted ppl had entrance). Here server which had (had is a good word) 20-30k online at all realms have no damn copy at Kaer computer. Its enough if he do it once per week, even if someone hack toons and other shit is safe at his computer... . Personally im pissed, getting this gear took few months or even years for ppl and now start from 0, because for me 60 coins some shitty heirlooms and 90 is like nothing. Good at least Blizzard dont fuck at retail...
Staff





Posts

: 67


Join date

: 2014-11-25



Ah well after thinking alot i think i'll give it another goo...hope molten doesn't fuck me again
btw some 1 already took my names so fast in 1 min

RIP huntard undertaker pudge
_________________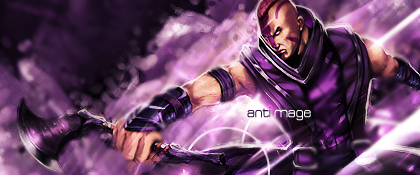 Member





Posts

: 13


Join date

: 2015-01-25



maybe someone from guild, my name is also reserved
Staff





Posts

: 67


Join date

: 2014-11-25




---
Permissions in this forum:
You
cannot
reply to topics in this forum